CATALÀ REINÓN has great professional experts in the real estate sector. The real estate sector is very changing and in recent times we have experienced great fluctuations, certain changes that have made everyone reflect on the importance of this sector. Having a good lawyer to advise correctly, who has a broad knowledge of all the law that has effects in these areas is of crucial importance.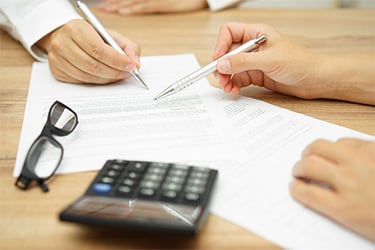 The civil law, contracts and legal business, urban law, real estate, and affecting all tax law, make the real estate sector a very specific conglomerate that requires a good conjunction in all sectors of law involved. The seriousness and professionalism of Català Reinón and the lawyers of that department will cover your needs with the absolute guarantee that it requires, making you feel the tranquility of being properly advised to face real estate transactions that always represent an important economic risk for the client. Questions regarding flats, houses, buildings, land and lots, and legal business that can be performed on those goods require that peace of mind that we offer in Català Reinón.
SPECIALIST LAWYERS IN REAL ESTATE LAW
From a simple legal query or preventive legal counsel, to amicable negotiations and even legal procedures, you can rely on our attorneys specialising in Real State Law on any subject related to your real estate property.
General advice
Claims:

Claims for defects in the construction
Claims for non-visible defects
Claims for lease income
Eviction for precarious

Management of:

Problems related to sale-purchase private contracts
Urban planning licenses
Expropriation
Municipal complaints
Tax management such as V.A.T, Spanish tax on Property Transfers, and Stamp
Duty
Provisional Registration cancellation
Settlements and challenges
Lease contracts
Deposit contracts
Exchange contracts
Counsel:

Board of proprietors
Compensation boards
Purchase options
Horizontal Property
Conflict resolution
Servitude contracts establishment and cancellation

Drafting and processing of:

Purchase-sale contracts
Mortgages contracts
Exchange contracts
Declaration of new building works

Assistance in rental and eviction trials
Foreclosure assistance
Contracts
At Català Reinón we provide with the service of our attorneys to advice on any query, perform the drafting of contracts, and submit any complaint that derives from a breach of contract of both public and private contracts.
General advice
Drafting and processing of:

Sale-purchase contracts
Usufruct contracts
Mortgage contracts
Exchange contracts
Donation contracts
Cession contracts
Preliminary contracts
Contracts of employment
Security agreements
Accord and satisfaction, and release from the contractual obligations

Counsel:

Evictions
Breaches of contract