At Catala Reinon, our lawyers specialized in commercial law can help you on different aspects of this field, both for the legal claims as different types of management and procedures by always highlighting the negotiating capacity of the firm establishes as the best option for the solution of these legal problems.
The purpose of commercial law is to regulate the activity of traders, commercial acts or legal relations that appear between companies or between businessmen. Experience in this field is primordial and Catala Reinon has been providing excellent services in this area for over 25 years.
The business world has changed a lot during this period and the ability to adapt to the new reality of the business has made many companies trust our commercial lawyers.
Having the best commercial lawyers gives you the peace of mind of being advised legally and taking advantage of the best economic options, that is to say, making the most appropriate decisions by taking into account the characteristics of the company and the specialties that each situation presents.
If you would like to be advised by a commercial lawyer, do not hesitate to contact Catala Reinon in order to be able to count on the best commercial lawyers.
In Català Reinón our lawyers specialized in commercial law can help you in many aspects in this area, both legal claims and in different types of procedures, and always assessing the possibility and negotiating capacity of the office that in this area stands as the best option for the solution.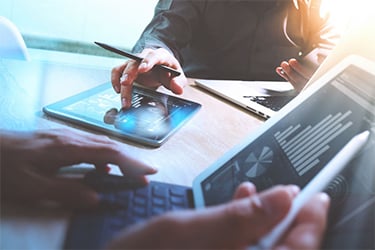 The business sector in many of its aspects requires the best legal advice. Having the best lawyer in commercial law offers the peace of mind of being advised within the law and taking advantage of the best option economy, that is, making the most appropriate decisions according to the individual characteristics of the company and the specialties that each situation presents. Experience in this field is essential, and Català Reinón has been offering excellent services in the sector for more than 25 years. The business sector has changed a lot in all this time and the ability to adapt to the new business reality has made many companies trust our commercial law lawyers.
LAWYERS SPECIALISTS IN COMMERCIAL LAW
At Català Reinón we provide with the assistance of the best attorneys specialising in Mercantile Law in Barcelona. We offer personalised attention to your case with the highest guarantee that we will solve your problem in the way that benefits you the most.
General advise
Drafting and revision of mercantile contracts
Drafting of Partners' General Meetings and Managing Board Meetings acts
Incorporation of corporations:

Prior advisory
Drafting of the deeds
Drafting of private agreements between partners
Drafting of the Bylaws
Signing before a notary public
Collection of the deeds
Processing and obtaining of the Fiscal Identity Number (F.I.N.)
Processing of the company registration unto the Treasury
Mercantile Registry inscription

Assistance in:

Treasury tax audits
Bylaws modifications
General Assemblies and Managing Boards' legal assistance or representation
Claims of payment
Exchange trials
Company mergers and spin-off splits
Disoluciones y liquidaciones de empresas
Company dissolutions and liquidations
CREDITOR'S MEETING LAWYERS
Our specialising attorneys will counsel and manage any issue regarding the Creditors' Meeting. If you find yourself in need of legal counsel in Barcelona, do not hesitate to contact with Català Reinón.
Pre-bankruptcy and general advise
Preparation of the documents concerning the lawsuit
Counsel and analysis of the client's situation
Processing of:

Conventions concerning bankruptcy
Lawsuit reports
Lawsuit forms required by the Commercial Court
Liquidation plan drafting

Assistance in:

Meetings with the Insolvency Administration
Drafting of the Viability Plan
Drafting of the Convention Proposal
Creditor Committee General Meetings

Defence and representation of creditors urged by third parties at an arrangement's meeting with the committee
PAYEMENT DEFAULT AND DEBTORS' MANAGEMENT OF PAYMENT LAWYERS
At Català Reinón you will find the best counsel in cases concerning default of payment and debtors. Our team of attorneys in Barcelona will manage your case and make sure that the situation will solve in the way that benefits you the most.
General advice
Management of:

Debtors' management of payment procedures
Invoice recovery
Promissory notes' recovery

Processing of:

Filing of legal default payment claims
Filing of amicable and previous-to-trial default payment claims
What is commercial law?
Commercial Law is part of private law and includes all related rules to traders in reference to the development of their work, dedicated to regulating the relationships between people, contracts and trade operations. At a general level, it could be said that it is the field of law that exercises the regulation on the exercise of commercial activities.
The current complexity of markets and the increasingly competitive environment in which companies operate require legal advice aligned with the client's interests, according to their strategy and business development. At Català Reinón Abogados we are aware that the involvement in our client's business is the greatest asset we can offer. To know firsthand what your concerns are and accompany you throughout the process in the operations you perform.
A commercial lawyer is fundamental in the decision making of any company. For the development of their professional activity, a company needs to make right choices within the operation of their company. For this, it is important to have proper advice in each case, and in this regard, a commercial lawyer is crucial to properly regulate the entire legal part of your company and/or partnership. 
Lawyers specialists in Commercial Law
Català Reinón Abogados has a Commercial Law department with in-depth knowledge of the legislation and practice in the field of Commercial Law, which together with the specialization of our team, allow us to provide comprehensive advice in all areas of this branch, as it is: corporate law, commercial contracting, mergers and acquisitions, corporate governance, stock market, financial law and insurance law.
From our department of Commercial Law, we assist you in matters of commercial contracting, in the drafting and negotiation of all types of commercial contracts, distribution agreements, service provision, agency, transport and cooperation, banking activity, insurance contacts and other regulated sectors. Commercial specialists of the firm participate in the elaboration and negotiation of all types of business contracts for any client, advising the contracting parties, according to their legal nature, their terms and conditions, as well as other queries that our clients can make.
It is also important that we help you optimize your tax costs, always from the strictest legality. In tax matters, the advice within Commercial Law includes all fields of Tax Law, with special attention to the following areas: general and financial Taxation, International Taxation, Taxation of mergers and acquisitions, Business reorganizations, Real estate and local Taxation, Taxation of the family business, Tax proceedings and litigation.
In this way, the client of the Commercial Law department of our firm, Català Reinón Abogados, can still, in complex situations, find an effective weapon for the development of its business through the Commercial Law department of our law firm. The quality of our services and our responsiveness give us the confidence and loyalty of our customers, both national and foreign.
ABOGADOS DERECHO MERCANTIL BARCELONA
Català Reinón Abogados has a team of lawyers specialized in Commercial Law, where they offer a full service and maximum dedication, since we know how complicated it is for entrepreneurs and administrators of commercial companies to enter the complex business world, recruitment, and the mercantile, civil, labor, litigious, notarial obligations.
Specialists in commercial matters of Català Reinón Abogados will give you solutions to any problematic situation that may befall you, or any question.
WORK AREAS:: 
Capital companies: to deal with legal issues which are daily raised to individual entrepreneurs and to different companies.
Incorporation of companies.
Minutes.
Statutory reforms.
Council Secretariats.
General meetings.
Statutory Modifications
Duties and responsibilities of administrators.
Agreements between partners.
Foundation and incorporation of capital companies.
Convene and attend general meetings.
Dissolution and liquidation of companies.
Bankruptcy Law. Defense of the company in bankruptcy.
Invoice claim.
Drafting and Advice on civil and commercial contracts: with individuals, other companies or with the Administration.
Claims for quantity.
CATALÀ REINÓN LAWYERS, SPECIALISTS IN COMMERCIAL LAW
Hiring with Català Reinón Abogados will mean having a mercantile lawyer in Barcelona by your side who will look for the right formula for effective legal management of a company and/or company. Our commercial lawyers will advise you and act on behalf of your company, in order to defend the interests of the employer and give proper compliance to their legal obligations, all aimed at minimizing risks and obtaining the maximum benefit.