Attorneys specializing in inheritance and successions are the ones who can help you prepare and determine the assets of your inheritance or to manage or claim your inheritance rights. In our country, hereditary rights have statutory regulations and regulations, that is, depending on the territory, the regulations have different specialties that make them very particular and different from the rest.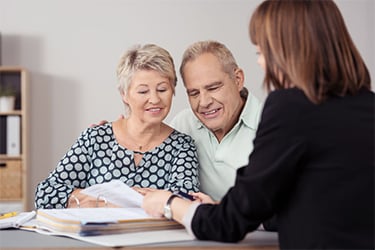 And in addition, to this regional legislation must be added the particularity of certain customs in certain areas, in certain regional territories that also influence this type of rights. The correct knowledge of all that legislation, the different jurisprudential resolutions and as a culmination to all this, the applicable tax regulations and their effects make it essential in this subject to have the best lawyer specializing in inheritance and inheritance law.
CATALÀ REINÓN from its origins has been thoroughly specialized in this field; the efforts directed to have a wide knowledge of the Catalan right, the common right, the regional rights of each territory and the applicable fiscal right that in many cases also is different according to the different Autonomous Communities for being matter transferred, all this has the exclusive objective to offer the best advice in hereditary law for our clients, both from the point of view of those who decide to prepare their succession and those who, after the death of a family member, must access their inherited heritage.
Succession Law
In case of need of legal counsel in Succession Law, we will advise you from a legal and fiscal point of view on any kind of issues related to succession and inheritance, form the elaboration of a will to a claim of your rightful inheritance.
General advice
Execution and probate action of a will
Claims:

Rightful inheritances
Inheritances and bequests
Claims to inheritors
Judicial inheritance claims
Judicial claims of bequests

Inheritors ab intestato statement-taking
Management:

Wills and Testamentary Dispositions
Acceptance and division of a will
Tax of Increase of the value of the Urban Land
Inheritance tax
Judicial procedures deriving from inheritance issues
Deeds of payment debts
Obtaining of certificated copy of wills
Title deeds registration at the Property Register and the Mercantile Register
Acceptance of bequests

Obtaining of certificates:

Death certificates
Last wishes
Life insurance made by the deceased
Rightful inheritance calculation