CATALÀ REINÓN is a law firm that has specialized in civil and procedural law since its beginning, and is able to cover all the needs in these areas. Common civil law is regulated in the state Civil Code and has been the law historically applicable in our country in general.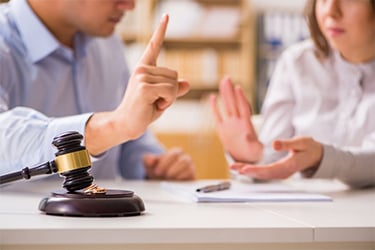 However, legislative power and codification work in the territory of Catalonia has been gaining ground in many legal aspects and has clearly emerged as the main source of law. We add now, to the legal knowledge of common law that was applied 25 years ago, when we founded our firm, the Catalan civil law that has been ruling in different areas of law and which is still developing daily. The firm's extensive knowledge of common civil law, Catalan law and its own jurisprudential experience in these areas and procedural law, which, by constitutional mandate, is still solely state law guarantee our success.
Trust us with your civil and procedural matters to feel the peace of mind that a good, experienced professional will offer you.
CIVIL AND PROCEDURAL LAWYERS
At Catalá Reinón we have a solid experience in this area of law on which we base design the legal strategy that best suits the requirements of each case. We will advise and counsel you to prevent unwanted situations. Among other types of services we can offer you the following:
General advise
Management of:

Precautionary measures
Enforcement of the ruling
Proceedings to terminate and rescind agreements
Notarial procedures
Claims for damages
Malpractice responsibility
Cassation appeal

Counsel:

Extrajudicial negotiations
Legal claims
Oral hearings and ordinary procedures
Abuse of the law
Possessory procedures
Protection of the fundamental rights
Procedures resulting of claims against the State
Consumers and users' rights defence

Claims, pleas and defence in trials:

Payment proceedings
Oral hearings
Ordinary procedures
Special procedures
Foreclosure
Executory process