Catala Reinon is a law firm with over 25 years of experience in the field of family law. If you need a lawyer in family law for the defense and the protection of your rights, you must ask the firm Catala Reinon, we will help you with your requests, solve your legal problems with the greatest efficiency and speed possible. Defending your rights is the goal of our work.
At Catala Reinon, we attach great importance to providing you with the peace of mind that this type of procedure requires between the different members of the family: marriage, cohabitation, childcare, respect for rights and obligations and enforcement of court decisions, with the transparency and flexibility necessary to deal with conflicts and to achieve the objectives set by each one of our clients, by assessing in advance the circumstances and establishing the necessary strategies for the proper execution of the business entrusted to us. All this with the great bargaining skills of our lawyers who are an integral part of the department and whose quality is highly appreciated by our clients.
At Catala Reinon you will receive the experience and professionalism that will bring you the necessary tranquility to face these situations in the family circle.
LAWYERS SPECIALIST IN FAMILY LAW
In situations where emotions play an important role, it is of maximum importance to be counselled by professionals with broad experience who will defend your rights, either through an amicable settlement or in court.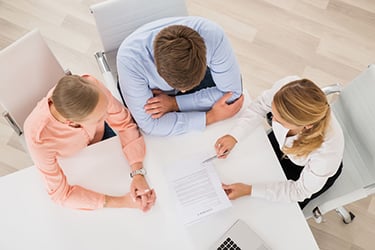 General advice in family legal matters
Processing of:

Separations
Divorces by mutual consent as well as contentious divorces
Request for modification of the measures adopted in compliance with the sentence of separation or divorce
Civil annulments
Ecclesiastic annulments
Legal claims or defence in cases of alimony default of payment
Legal claims or defence in cases of breach of the measures adopted in compliance with the sentence of separation or divorce
Authorization for the sale of real estate property belonging to a minor or mentally challenged person
Prenuptial agreements

Counsel and claims:

Sole or joint care and custody agreements
Visiting arrangements agreements
Adoptions
Tutelage arrangements
Dissolution of the family condominium and distribution of property

Provisional measures management
Drafting of documents:

Pre nuptial agreements
Regulatory agreements with a Paternity Plan
Common-law marriage creation and dissolution or termination documents