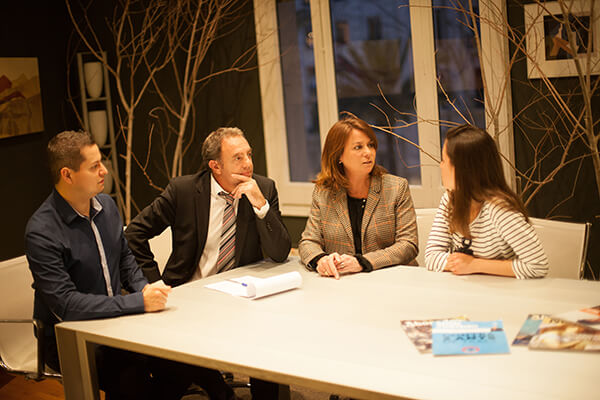 The creation of the law firm Català Reinón goes back to 1993. Its founders, Jordi Català and Gemma Reinón, have always wanted to organise a system of legal services based on two important aspects: the provision of a personalised lawyer-client service and the highest level of organisation, in order to successfully achieve the objectives set together.
Our main task is to listen and attend to the specific will of the client as to determine the legal strategy that meets their needs and expectations.
There is always a concrete and different solution for each person. Finding it provides our firm with an enthusiastic attitude for the practice of the profession with full guarantees.
Code of Conduct
The collaboration between the client and the firm is important for the achievement of the objectives in any legal matter. The success relies undoubtedly in this collaboration that bonds the client with the professionalism of the lawyers of CATALA REINON who commit :
To listen and understand the will of the client, to form together some personalized objectives of each client and to reach them with success joining efforts.
Honesty and transparency in the assessment of the situation and chances of success.
Professionalism and strategic experience to achieve objectives.
Provision of all technological means.
Transparency and clarity in the assessment of economic proposals.
Continuous contact and support throughout the process.