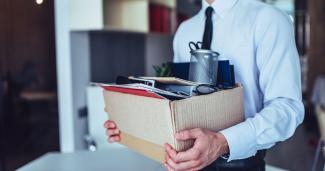 Types of dismissal
There are different types of dismissal that may be studied by a Labor Lawyer depending on your case. If you have been fired by the company, it is important to have some clear considerations about it. Our labor lawyers advise you to visit us as soon as possible so that we can proceed immediately, as the deadline for claiming dismissals is essential. We are talking about a period of twenty days, being the twentieth the expiration.
Once the claim for dismissal has been filed, the judge may classify it as lawful, wrongful or void dismissal. Our Labor Lawyers will distinguish the differences of these qualifications;
Types of dismissal: lawful, void and wrongful.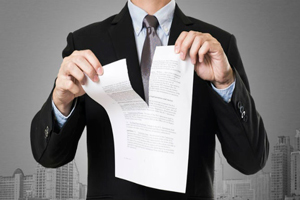 Català Reinón Lawyers | Types of dismissal
It is understood by dismissal, the finalization of the existing employment relationship with the worker by initiative of the employer. The reason for dismissal may be based on objective or disciplinary reasons, such as lack of adaptation of the worker to technical changes in the workplace or indiscipline or disobedience at work. When a dismissal is originated by any of the causes that the Workers' Statute recognizes in its articles 52 and 54 as objective or disciplinary, the dismissal is called lawful.
However, not all dismissals that occur in our country are due to a justified cause or are carried out in a legal manner, so these dismissals can be challenged before the social jurisdiction to be recognized as wrongful or void.
Difference between void and wrongful dismissal
Void dismissals are those which cause brings some discrimination prohibited in the Constitution or in the Law, or that have occurred in violation of some fundamental right of the worker..
An example of this is the dismissal of a worker for enjoying her maternity leave or also the worker who is dismissed for exercising his right to strike..
When the dismissal is declared void, the company is obliged to reinstate the worker and to pay the unpaid salary while he was dismissed.
In contrast, wrongful dismissals are those that are executed without justified reasons by Law, that is, without any of the objective or disciplinary causes of the aforementioned articles 52 and 54 of the Workers' Statute or also those in which legal requirements are not met, such as not being communicated in writing.
The declaration of a wrongful dismissal leads the company to choose between the reinstatement of the worker in his job or the payment of compensation equivalent to 33 days per year worked.
Labor lawyer at Barcelona and Sabadell
In the face of any kind of dismissal, it is necessary to turn to a Labor Lawyer to receive adequate advice in each particular case, since to challenge a dismissal, whether void or wrongul, it is necessary to file a claim to Court.
In Catalá-Reinón abogados we have the best specialists in Labor Law in Barcelona and Sabadell, so we are at your disposal.
You can find us at our headquarters in Barcelona, at Avenida Diagonal number 449, second floor or at our headquarters in Sabadell, street Esglesia, number 7, second floor.