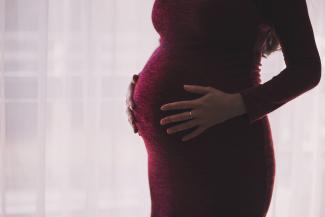 Motherhood, a right for every woman
Spanish Labor Law states in article 48.4 of the Workers' Statute that « the suspension shall last sixteen uninterrupted weeks which may be extended in the case of multiple births by two additional weeks for each child from the second ».
Thus, labor law protects the right to suspend the contract of employment of the pregnant woman.
The circumstance at the origin of the maternity suspension: childbirth (the birth of a live child is not required).
Subjects benefiting from the right to maternity leave:

The mother is the original owner.
The other parent may hold in 2 cases:

In the event of death of the mother during delivery or later and during the period of rest provided for by law.
By choice of the mother herself (it must be a voluntary decision of the mother, there should be no risk to her health and both parents must work).
In addition, the mother can claim an economic benefit from social security. For that, it is necessary to be registered with the social security and to accredit a certain contribution.
To recognize this right, the procedure must be initiated at the request of the interested party.
Fuente de la imagen: www.pixabay.com pexels bajo la licencia Pixabay, imagen editada parcialmente, ver imagen original.