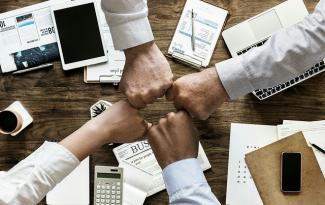 Crime of unfair administration
In professional practice, conflicts between partners and company administrators may occur, giving rise to the possible classification of conduct as crimes of unfair administration. It is article 295 of the Criminal Code that contemplates the concept of unfair administration and article 25 that specifies the applicable penalties. Unfair administration corresponds to the performance of fraudulent device acts or the contraction of obligations, for their own or third party's benefit, through the abuse of functions.
Penalty in case of crime of unfair administration: from 6 months to 6 years of prison.
The protected legal asset is heritage in a dynamic sense. As for its legal nature, it is a crime of result, which requires for its consummation the cause of an assessable economic damage.
As for the objective elements:
Active subject: any person who has powers to administer from the law
Passive subject: anyone, not just a society.
Regarding the subjective element: the criminal type does not require profit, just the generic intent to act with the knowledge and consent of the damage caused.
Punishable conduct has three basic elements:
Hold powers of administration of a foreign heritage
Exceed in the exercise of these powers: the abuse of the powers assigned by, for example, acting without the required diligence. In both cases the administrator infringes his duties and acts contrary to the interests of the managed assets. The relevant thing is not that the administrator is empowered or is not authorized to perform that act, but rather that he acts as such administrator and his actions produce effects against third parties.
Cause of a property damage that may consist of both a decrease in equity that can be assessed and a loss of profit due to an omission in the performance of the manager who has not performed the operation that was required.
Fuente de la imagen: www.pixabay.com Mohamed Hassan bajo la licencia Pixabay, imagen editada parcialmente, ver imagen original.