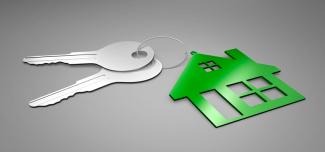 Abusive clauses in mortgages
Our lawyers are specialists in abusive mortgage clauses. Have I paid for more? Trust a Banking Law Lawyer.
There are different types of abusive clauses in mortgages that, in the recent years, financial entities have incorporated into mortgage loans.. The majority of the people who have contracted a mortgage loan with the bank have an abusive clause, which they do not know and do not have the duty to bear. In Català Reinón Abogados we are experts in mortgage claims, whether they are floor clauses or expenses associated with the mortgage: Opening Commission, Expenses of Management, Expenses of Notary, Notes to the Registry, Registry Registration, Expenses derived from the issue of notarial copies in interest of Bank, etc.
What do we call abusive mortgage clauses?
"All abusive clauses in mortgages shall be deemed to be all those stipulations that are not individually negotiated and all those practices expressly not consented that, contrary to the requirements of good faith, they cause, at the expense of the consumer and user, an important imbalance of the rights and obligations of the parties that derive from the contract."
"In any case, the clauses are abusive when:
a) Link the contract at the employer's will
b) Limit the rights of the consumer and user
c) Determine the lack of reciprocity in the contract
d) Impose or disproportionate guarantees to the consumer or user or improperly impose the burden of proof
e) They are disproportionate in relation to the improvement and execution of the contract
f) Contravene the rules on competition and applicable law.
How do I know if I have a floor clause?
In order to determine if we have an abusive clause like the  floor clause we will not set in our mortgage loan deed, specifically in clause third bis and we will observe the section of interest rate also called: limits of application of variable interest, limit to variability, type of variable interest, derivatives on the type of interest, etc.
Banks have the obligation to previously inform the client of the fundamental characteristics of the contract, with adequate explanations on an individual basis so that it can be evaluated whether the proposed credit agreement is in accordance with their interests, their needs and their financial situation.
The legality and non-abusive nature in general of this type of clauses allows framing them as valid contractual methods with a lawful cause. However, because of having agreed with consumers, an abusive clause can be assumed if it is understood that the types set and their conditions are disproportionate and detrimental to the consumer.
If you have doubts about whether you are paying extra for your mortgage, do not hesitate to ask us, in our offices in Sabadell and Barcelona, ​​we will indicate if you really have a clause imposed for which you are paying for more. The bank will be obligated to eliminate that clause and to return such amounts or to compensate them for its current credit.
Lawyers abusive clauses Barcelona and Sabadell
Català-Reinón are experts lawyers in Banking Law, always clinging to our consumer protection principles, which have a special protection regime in such situations, such as the Law 16/2011, of June 24th, Consumer Credit, in addition to an extensive European standard such as the 2008/48 / EC Community Directive. Our lawyers will study your case, recommending legal proceedings or extrajudicial. Specific solutions for characteristics of your mortgage loan.
At Catalá-Reinón, lawyers have the best specialists in floor clauses in Barcelona and Sabadell, so we are at your disposal.
We can advise you on abusive mortgage clauses in our headquarters in Barcelona, Avenida Diagonal number 449 second floor or at our  headquarters in Sabadell in Street Esglesia number 7 second floor.