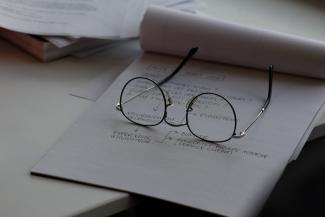 HOW TO GET YOUR N.I.E (Identification number for foreigners)?
The NIE is the pathway to the Spanish citizenship, meaning that, it will not allow you to live legally to Spain.
The NIE is not the same as the Spanish residence. One should keep in mind that both are different concepts. Foreigners can possess the NIE however, they cannot have legal residence.
The NIE number, is a personal, unique and exclusive number that all foreigners must have for identification purposes.
For the authorities to issue a N.I.E, you must match one of the following conditions:
To work for a company or an individual in Spain.
To work on your on in Spain.
To have sufficient financial means not to be a burden for the Spanish Social Security System, during your stay in the country.
To fulfill this requisite, you must prove to be affiliated to a public or private health insurance in Spain or abroad. And the insurance in question, must cover your expenses in Spain as well as must provide coverage equal to or greater than that of the Spanish health insurance.
Being a student in a public or private institution for the purpose of study and/or getting professional training.
In this case, you will also have to certify that you have medical insurance that covers your expenses, in order not to be a burden for the Spanish Social Security System.
To hold the nationality of an EU member country and be coming to join ro accompany a member of your family (SPOUSE, DEPENDENT CHILD) who lives in Barcelona and who is in a legal situation.
Which documents you might need?
For the authorities to issue your NIE, you must bring the original document and a copy of the documents listed below:
A valid passport or an identity card (original document and a copy)
Fulfill a specific form from the Government.
For any further advice you might need, do not hesitate to contact with our Immigration experts, we know this immigration procedures are difficult therefore we recommend you to receive proper legal advice.
From Català-Reinón Lawyers we will be pleased to help you and to accompany you through all the process.
We are looking forward to hearing from you soon!